In Barbados there is a drive to engage youth in agriculture because of the growing concern that the sector is led by an aging farmer population.  The major challenge is to stimulate domestic food production to meet the nutritional needs of the Barbados populace, and at the same time significantly reduce the level of imported food. 
So how do we work together with the Ministry of Agriculture and other partners to ignite the love for farming among our young people when the trend is to work in other sectors such as information and communications technology services, finance or tourism?   
"The primary purpose of the Youth Farm is to show young people that there is money in agriculture."

Show them the Money! 

The IICA Delegation in Barbados recognized that many students in Barbadian schools lacked access to technical training and education on farming and were not being encouraged to perceive agriculture as a viable and profitable future career. 
In 2012 IICA initiated the Youth Farm Summer Programme, an eight-week intensive training plan in crop and livestock farming with a focus on diversified vegetables, and meat for local markets. The primary purpose of the Youth Farm is to show young people that there is money in agriculture.  
 
The Youth Farm has three components:
Technical training that leads to certification in either a Caribbean Vocational Qualification in Crop Production Level 1, Livestock Rearing Level 1, or Aquaculture Grow Out Operations Level 1.
A work-release programme where candidates undertake work with industry partners in rearing small ruminants, poultry and pigs, they work on commercial crop farms, or with technicians from the Ministry of Agriculture in crop farming or fisheries.
A rigorous agribusiness skills training week where the focus in on building soft skills, professional etiquette and preparation for starting and managing their own business venture.
To date the scheme has trained and certified more than 200 young people, many who have gone on to study agriculture at higher levels, started their own business venture, or gained employment with our industry partners.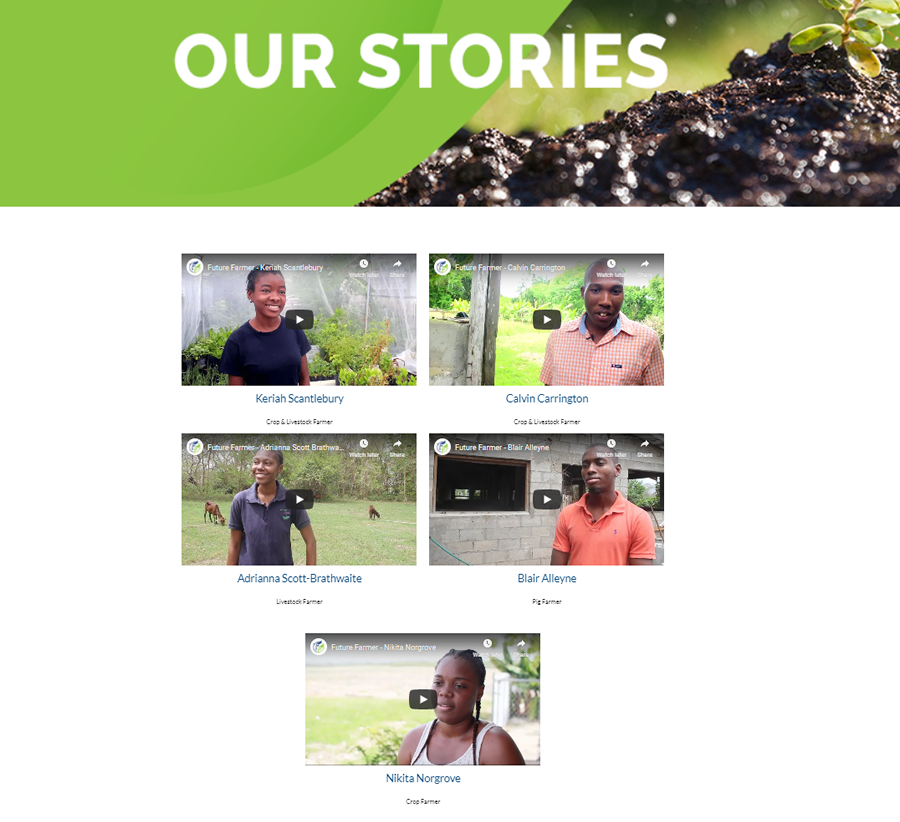 Give Young Farmers a Voice!
"It is vital that the young agripreneurs are offered a voice, and that we take note of what they have to say"
For the young progressive farmers that have graduated from the Youth Farm Program and are working hard to build their agribusinesses in Barbados, it is vital that these agripreneurs are offered a voice, and that we take note of what they have to say.  
In July 2020, The IICA Delegation in Barbados, with financial support from the Barbados Environmental Conservation Trust, created a platform for sharing information and knowledge products that supports business development for youth in agriculture. The Future Farmers Project,  seeks to provide a space to foster continued innovation in agriculture, and for the youth to have a voice at the national policy-making level.
The response so far has been tremendous, and IICA Barbados has produced its first Future Farmers Project Report featuring the views and experiences of our youth entrepreneurs.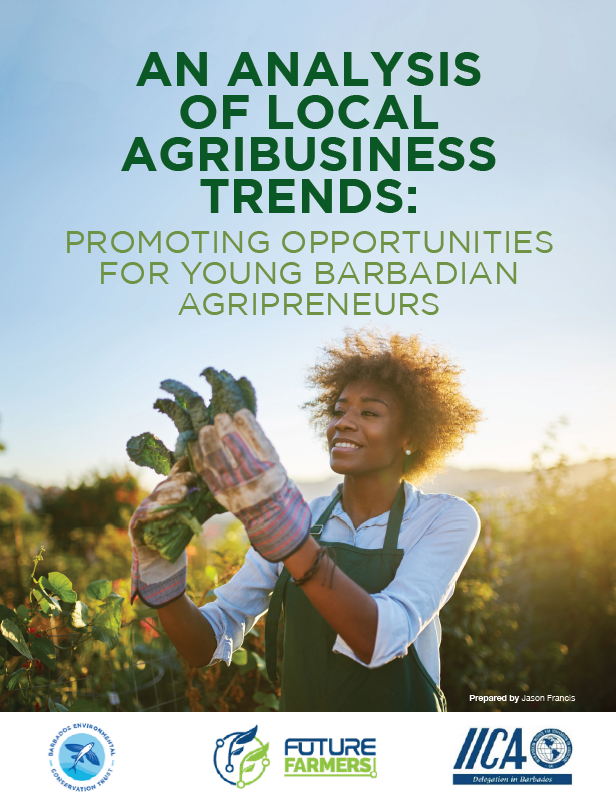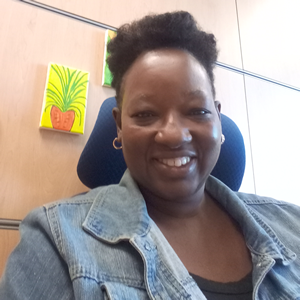 Roxanne Waithe is Technical Specialist at the IICA Delegation in Barbados. She has a PhD.in education from the University of the West Indies with a focus on technical and vocational education and training. She provides expertise in the field of training and certification for persons at all levels involved in the agrifood sector, and has proven experience in developing and managing national and regional projects.
Note: The opinions expressed in this article are the responsibility of the author and do not necessarily reflect the opinion of IICA.
Blog comments
Add new comment