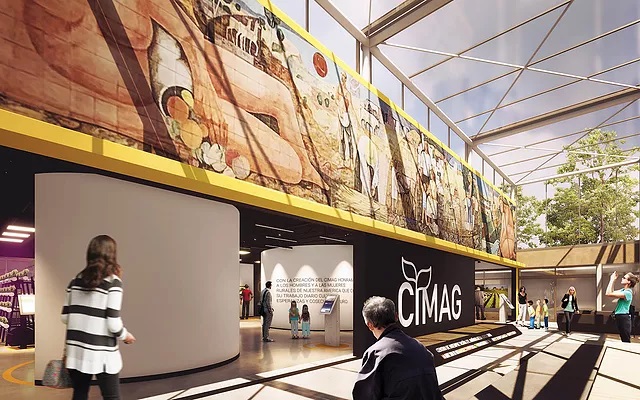 On 1 September, I attended (via a virtual link) the opening of CIMAG – the Interpretive Center for Tomorrow's Agriculture – at the IICA headquarters in San Jose, Costa Rica. Designed to give an interactive insight into the technologies transforming agriculture, CIMAG is the product of multinational collaboration between IICA, Microsoft, Bayer, Lego, and other organizations. It's an innovative, creative venue that links technology and education in an accessible way – such as with a VR game allowing visitors to control a virtual bee and learn about pollinator health, or a 'climate wizard' simulating the future of crops under different planetary conditions. 
"CIMAG is an exciting demonstration of the principles that will accelerate agriculture's transformation to a modern, sustainable, attractive profession."
The use of 'Tomorrow' in the center's name is no coincidence. Of course, it focuses on the technologies of tomorrow – from AI-powered analysis to advanced robotics and the Internet of Things. But it also places the generation of tomorrow at its center. With its hands-on experiences and online links, it engages directly with young people on rural trends and topics. Far from being a place exclusively for the agricultural leaders of today, CIMAG is for everyone, in line with IICA's 'open doors' ethos. It brings everyone closer together across the region – spanning different age groups, sectors, industries and perspectives.
This stems from a realization that technology is only one area in which we must invest to secure a sustainable future for agriculture. We must also invest in its people.
We rely on smallholder farmers to feed hundreds of millions of people worldwide – but despite the pivotal nature of their work, they still suffer acute effects from some of the world's greatest challenges. Whenever there is a climate, health or economic shock, farmers are among the first to feel it. That was never clearer than during the COVID-19 pandemic, when supply chain disruptions and a lack of seasonal workers led to huge difficulties in harvesting and selling crops. Not only does that lead to food loss, it also makes farmers economically worse off – potentially keeping them trapped in a loop of subsistence, rather than commercial, farming.  
"Young people provide a unique voice and perspective"
As subsequent generations become progressively more educated and engaged, subsistence farming loses its appeal. But we cannot afford to let young people's professional interest in agriculture wane – and not just because we need workers. Young people provide a unique voice and perspective; they have the power to generate new ideas that go beyond our established way of doing things, setting the agenda for future initiatives. We need them not just to participate, but to become leaders in the agriculture of tomorrow. To keep them engaged, we must engineer a shift to a modern, appealing, sustainable form of agriculture.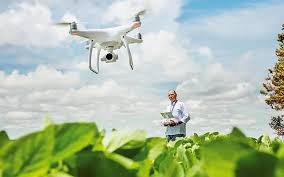 What does CIMAG teach us about how to achieve this? Firstly, it reminds us of the value of innovation. Tomorrow's technologies – whether chemical, biological or digital – have the ability to positively impact agriculture at a global level: increasing outputs and benefiting growers financially, reducing land use change and rural migration, and forming a dynamic, cutting-edge basis for ongoing professional interest.
Secondly, it emphasizes the value of connection. No farmer operates in a vacuum; entire communities hinge on their success. We must think of agricultural technologies in the same way: they are only achieving their full potential when they are in the hands of every farmer, supported by the right training and stewardship. So we need to reach young growers in their fields on their terms, listening to their concerns rather than dictating what to do. And we must ensure the connections are just as strong in the other direction – giving them widespread, resilient access to markets so they can turn their yield into revenue, which can in turn be reinvested in the field.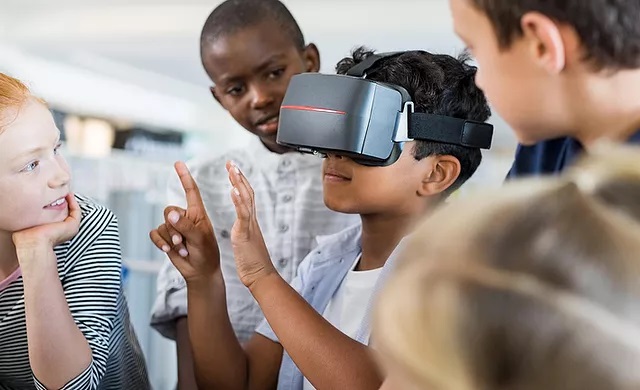 Finally, we can't just build tools: we need to build capacity too. Programs such as BayG.A.P. are giving farmers the knowledge and skills they need to adopt sustainable practices in a way that works for them. Farmers are stewards of their land and will choose the responsible option wherever practical. It's about offering decision support, rather than trying to make decisions for farmers. The smallholder voice needs to be amplified, not spoken over.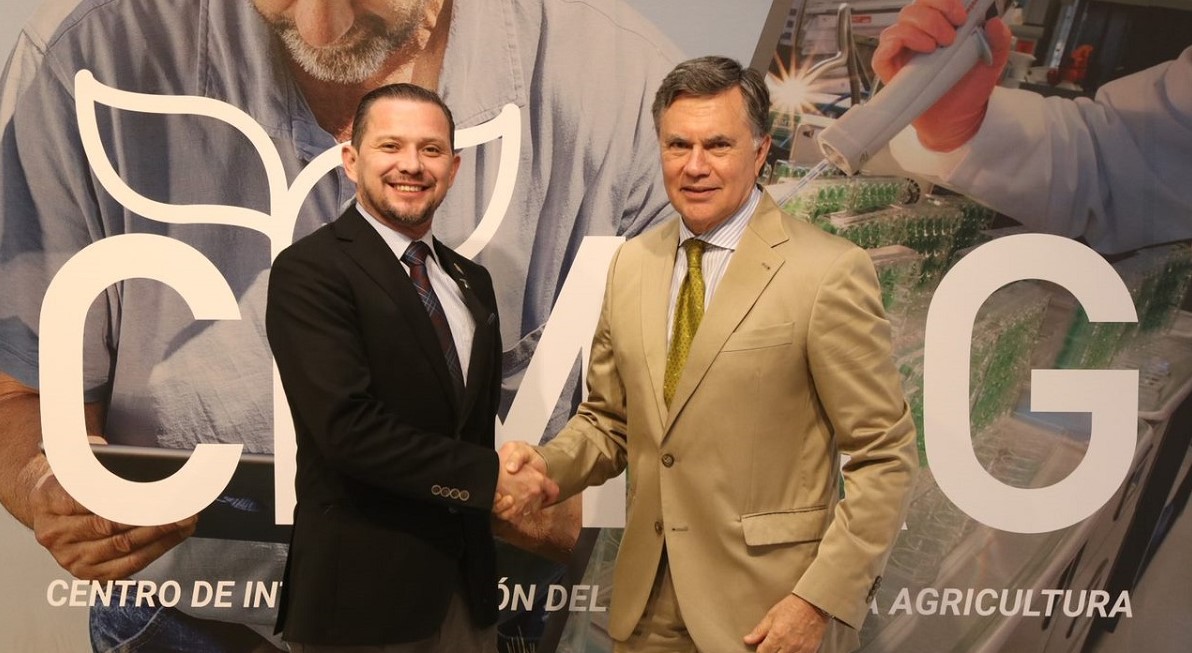 CIMAG is an exciting demonstration of the principles that will accelerate agriculture's transformation to a modern, sustainable, attractive profession. But it is just the start. CIMAG will be used as a base from which to build more meaningful coalitions – spanning public and private sector alike – that bring change closer to farmers, giving them a fairer deal and a brighter future. CIMAG is a wonderful demonstration of the solutions that enable efficient, climate-smart and future-proof agriculture – now it's our task to expand those solutions and make them accessible to every farmer. A new generation is coming; let's give it all the support it needs.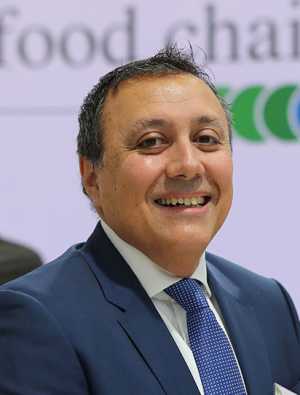 Ronald E. GUENDEL is the Global Head Partnerships-Food Value Chain at Bayer Crop Science
 
Notes
This article was first published at https://www.linkedin.com/pulse/how-do-we-make-agriculture-attractive-next-generation-guendel/
The opinions expressed in this article are the responsibility of the authors and do not necessarily reflect the opinion of IICA.